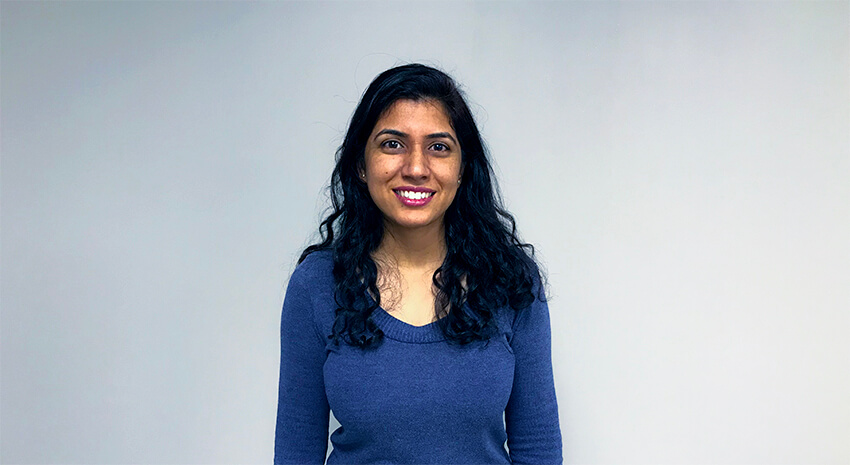 Last September, we welcomed the newest chemist of our R&D team, Saroj Yadav. Saroj has extensive knowledge of the field of chemistry, she's well versed in organic, synthetic, and medicinal chemistry.
Before joining our team, she was an R&D Chemist at Optima Chemical Group and Quality Control Analyst at Johnson & Johnson. In her previous roles, her responsibilities were centered around new product development, research and development, experimentation, and chemical process improvement.
Saroj has hands-on experience synthesizing chemistries such as polyester resins, coatings, and more. She performed testing of narcotics and controlled substances in DEA/FDA regulated pharmaceutical facilities.
So, we sat down with her to learn more about her story.
What school did you go to?
I went to Panjab University and then LSU. I studied Organic Chemistry.
What made you want to study chemistry?
Well, I actually wanted to study Zoology, but it was my father's wish that I study chemistry. So, I did that. As I studied, I began to really enjoy it, and I was pretty good at it.
What is your role here at Chemtronics?
To sum it up I do a lot of troubleshooting with the chemistries, quality control, and R&D project management.
Tell us some things that you're good -at other chemistry.
I'm pretty good at badminton. And I used to compete in track and field.
What are some things that you enjoy doing?
I enjoy baking, playing poker, dancing Bollywood, and being a new mother.
What are some things that we don't know about you?
I speak four languages, including Hindi, Telugu, Punjabi, and English. I cry during movies. I completed 2, 5K races. And I've eaten crickets before.
What is your biggest goal this year?
I want to start investing this year with my husband.
What drives you?
Tackling new challenges and problems, they motivate me.
Saroj has already become a valuable member of our team because of her technical expertise and passion to improve products and processes.