In my travels as Techspray Field Engineer, my job is to solve customer problems and optimize their processes. A LED display manufacturer was using Fine-L-Kote LED2 Silicone Coating, but was getting inconsistent results. It doesn't always work this way, but in this case we were able to find a "smoking gun" for the problem and solve it on the spot.
About Fine-L-Kote LED2 Silicone Coating
Fine-L-Kote™ LED2 is specifically designed and formulated for light emitting diode applications, where a completely transparent coating is required to provide a tough, extremely flexible protective coating. It provides the highest flexibility for extreme temperatures on the flex and rigid circuitry found on LED displays and provides an outstanding non-stick surface for soil repellency.
Cured coatings are hydrolytically stable and retain their physical electrical properties after high temperature and humidity exposure, without interfering with light wavelength or intensity.
Silicone conformal coating provides excellent protection in a very wide temperature range. LED2 provides good chemical resistance, moisture and salt spray resistance, and is very flexible. Silicone coatings are commonly used in high humidity environments, like outdoor signage.
Problem: Poor Spray Pattern and Overall Coating Performance
The reason for the customer visit was to determine the cause of the inconsistent spray pattern and product build-up around the spray nozzles. Overall, they were happy with the performance of Fine-L-Kote LED2, but over time, they were not able to achieve consistent results. The spray pattern would miss in spots, would streak, and sometimes sputter and add coating where it was not wanted. Given that selective coating is all about control, it clearly was not working out.
When trying to diagnose problems like this, we always start with the basic parameters and requirements of their process. The goal is to understand their process, look for anything unusual, and try to find anything pointing to a root cause. Final spray thickness was targeted for 2 mil +/- 5%, which is pretty typical and realistic for their equipment and nozzles.
They were using a PVA selective spray system with a fan spray nozzle. The feed rate of coating was 16cc/min/valve, so 32cc/min with two valves. One possible issue could be higher fluid pressure than necessary for that level of output. By reducing the atomizing air pressure and/or increasing fluid volume, you can decrease atomization, thus increase the density of the spray.
After all the basic information was gathered, we took a walk to the selective spray equipment for a first-hand look at the problem. What was immediately apparent was a build-up around the spray nozzle.
Crusted over spray nozzles.
Solution: Cleaning & Tightening Loose Screw
As it turned out, the pressure container for the product had a leak from the fittings to the feed line. The conformal coating build-up was not directly on the spray valve tips. Instead, the coating was flowing from the castle nut at the top of the spray head. The result was less than optimal amount of coating flowing through the nozzle, then extra coating randomly dripping and being carried into the spray pattern. This led to gaps, streaks, drips, and sputtering.
Per our recommendation, they used acetone and a wire brush to clean up the spray valve. They then tightened the castle nut thus preventing a leakage. Next, they tightened the fitting from the feed line container. Finally, they lowered the air pressure to better control the atomization of the product, thus reducing the over spray.
Once the maintenance work was completed, the spray pattern was even and consistent, as demonstrated in this video taken at the time.
Video of fixed selective sprayer.
In short, the customer had a screw loose, but we were able to quickly identify the problem and allow production to continue at full speed. Although much of our expertise is in the conformal coating formulations, we are often able to help with equipment settings and procedures to optimize our customers' processes.
The Techspray customer support team is available to help solve problems or optimize your process. Please reach out at info@itwcce.com or 678-931-8196.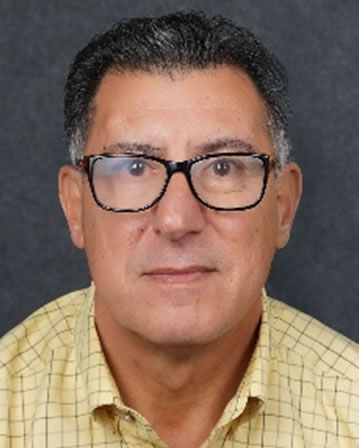 Enrique Francis
Field Engineer / Business Development Manager
efrancis@itwcce.com