:

Commercial-Grade Alcohol Wipes
Commercial-Grade Alcohol Wipes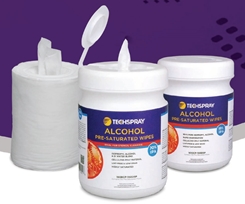 Articles
Engineered for high volume PCB assembly and other types of production. This cellulose-poly material has greater absorbency and is less likely to snag or shred, making these wipes ideal for stencil and PCB cleaning.
5"x8" (127mm x 203mm)

650g IPA/roll
150 wipes/roll – 50% more wipes & less packaging waste!
Ideal for electronics cleaning
Lint-free & tear resistant
Solvent Options
99+% for fast-drying cleaning
70% IPA / 30% DI water for stencil and other cleaning when slower evaporation is desired.

Packaging Options
Pop-up tub dispenser
Refill rolls - Replacement wipes fit in pop-up tubs to save money and reduce waste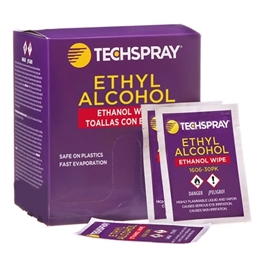 Ethyl Alcohol (Ethanol) Wipes
Pre-saturated wipes with ethanol for fast evaporation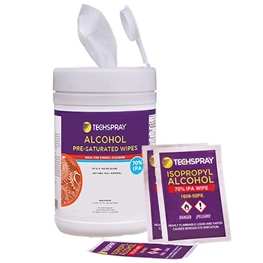 Isopropyl Alcohol (IPA) Wipes - 70%
Pre-saturated wipes with 70% pure isopropyl alcohol
Isopropyl Alcohol (IPA) Wipes - 99.8%
Pre-saturated alcohol wipes with 99.8% pure isopropyl alcohol
Articles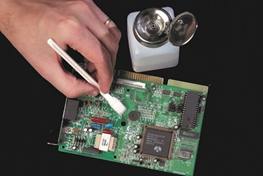 Cleaning Electronics with Isopropyl Alcohol
A variety of chemicals can be found throughout the electronic assembly and repair process, but no solvent appears more commonly than isopropyl alcohol. It is universally used for cleaning and as a main constituent of fluxes, but how much do you really know about isopropyl alcohol? Isopropyl alcohol...
Read This Post