Through 2019, we will be changing the markings of some of our product cartons from "ORM-D" to the Limited Quantity symbol. This is to bring us up-to-date with the latest shipping requirements.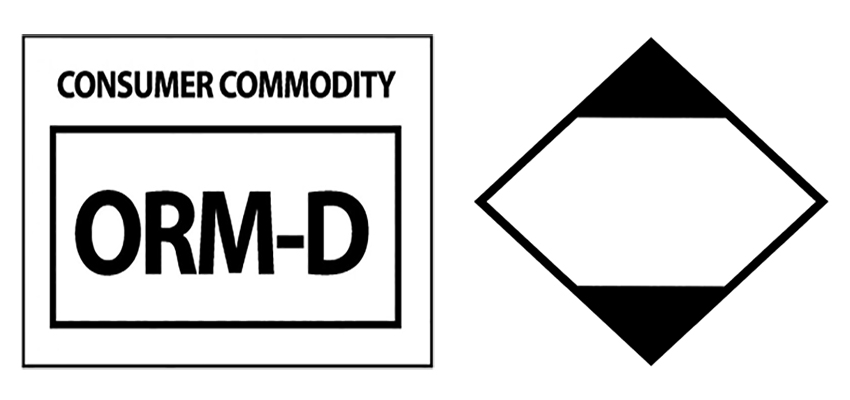 Current ORM-D marking New Limited Quantity symbol
What are the new Limited Quantity requirements and what is happening to ORM-D?
On January 19, 2011, the Pipeline and Hazardous Materials Safety Administration (PHMSA) published final rule HM-215K in the Federal Register to harmonize the Hazardous Materials Regulations (HMR) in 49 CFR with the United Nations (UN) requirements for transportation of dangerous goods. One of the changes calls for the elimination of the ORM-D exception for consumer commodity shipments. Per the revised rule, items previously marked as ORM-D will have to conform to the new requirements for Limited Quantity shipments or be shipped as fully regulated items. Although the term "ORM-D" is being eliminated, most consumer commodities will continue to be eligible for the limited quantity exception. All of Techspray products that currently ship ORM-D will be able to ship as limited quantity. The final rule also includes a new Limited Quantity marking that will replace the ORM-D on packages.
How long pre-printed boxes that are stamped "ORM-D" will be allowed to be used?
Voluntary compliance with the new regulation was authorized effective January 1, 2011, for domestic ground, rail and vessel shipments. The deadline for the ORM-D phase-out is December 31, 2020. Therefore, beginning January 1, 2021, ORM-D will no longer be an acceptable marking for shipping hazardous materials domestically.
Will the new Limited Quantity requirement be different than the current ORM-D requirement?
Packaging, labeling and marking requirements remain the same under the new Limited Quantity requirements as they did under ORM-D with one exception: instead of marking packages with ORM-D, the newly Limited Quantity marking must be used. In essence, limited quantities are now treated just like consumer commodities.
If you have any questions or concerns, please contact us.