Techspray combines over 30-years' experience developing high precision cleaners and conformal coatings, giving us a unique perspective of these interrelated processes.
Techspray's TechLab offers a state-of-the-art cleaning, coating and analytical services to help customers optimize their processes. Cleaning equipment includes inline, batch, ultrasonic, and vapor-degreasing systems. This equipment allows us to better duplicate your production environment for process optimization and troubleshooting.
---
Ultra-Sensitive Extraction Method
TechLab uses a localized extraction method, which seals over troublesome areas of the board and injects high temperature steam, and then collects the affluent for analysis. This method is the most sensitive extraction process available, allowing identification of ionic contamination that other methods commonly miss.
Techspray… in good company within ITW
Techspray is a part of Illinois Tool Works (ITW) with sister companies like a world-class soldering and flux supplier, and leading manufacturers of PCB assembly equipment. Synergies with ITW companies allow Techspray to effectively identify and solve cleaning and coating process issues.
Techspray also has access to the ITW Tech Center, a centralized group of engineers and scientists armed with the latest testing and analytical technologies, with locations in both Chicago, Illinois USA and Shanghai, China.
Free TechLab Qualification Testing
Contact Techspray for free TechLab qualification testing. We are available to help qualify new cleaning processes, evaluate current processes, or troubleshoot contamination issues. We can test actual production samples or use our specially designed cleanliness testing board.
---
Let's work together to optimize your cleaning process.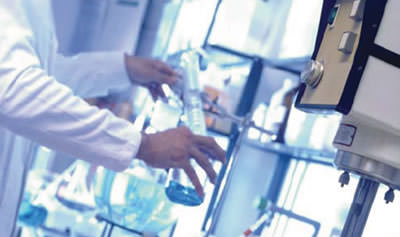 Techspray has access to ultra-sensitive analytical equipment to not only detect contamination, but to speciate the residues to determine whether or not they may lead to current leakage, electrochemical migration, and even board failure. Testing & analytical capabilities include:
Ion chromatography (IC) for ionic cleanliness
SIR testing for materials and fi nished assemblies
Electromigration test
R.O.S.E. testing for general ionic measurements
High magnification digital photo documentation
---
Contact Techspray for your FREE TechLab analysis at 800-858-4043 or info@itwcce.com.