Companies across industries are turning to Techspray as a replacement for expensive and difficult to find 3M Novec solvents. Our PWR-4 High-Performance Vapor Degreaser Solvents are a safer and more cost-effective alternative. They remove oil and contaminants from contacts, printed circuit boards, barcode instruments, switch boxes, gear-boxes, and electronic motor controllers.
Click here to learn about 3M's Novec solvent discontinuation.
Click here for 7 tips for evalupating Novec Replacments.
---
Higher Performance, Lower Cost Replacements for 71DA, 71DE, 71IPA, 72DA & 72DE
Available for immediate shipment
Lower cost
Stronger cleaning performance
Effective on a wide variety of soils
Engineered for vapor degreasing, ultrasonic & manual cleaning
Low toxicity – ideal replacement for nPB
PWR-4 Maintenance Cleaner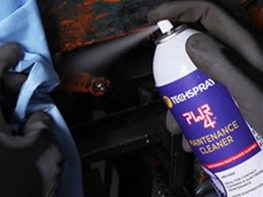 Powerful, nonflammable & cost effective replacement for Novec solvents
PWR-4 Flux Remover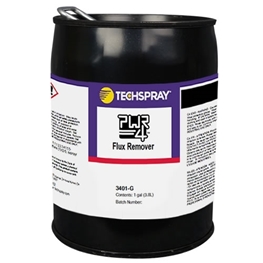 Powerful, non-flammable & cost effective replacement for Novec solvents
---
Direct Replacements for 7100, 71DA, 71DE, 71IPA, 7200, 72DA & 72DE
Chemical match -- qualification testing optional
COA available for validation
Maintain currect process while qualifying our next generation solvents
Precision-V 372DE Solvent
Direct replacement for 3M Novec 72DE
---
Video:
Video of Vapor Degreasing Solvents