Companies across industries are turning to Techspray as a replacement for expensive and difficult to find 3M Novec solvents. This is challenging enough for commodity products, but can be catastrophic to the manufacture of medical devices and implantable parts.
Our PWR-4 High-Performance Vapor Degreaser Solvents are a safer and more cost-effective alternative. They remove oil and contaminants from machined parts in implant devices like screws, plates, and replacement joints, and in surgical instrumentation.

Click here to learn more about the 3M Novec solvent shortage.
High-Performance Vapor Degreaser Solvents
Available for immediate shipment
Lower cost
Stronger cleaning performance
Effective on a wide variety of soils
Low toxicity – ideal replacement for nPB
Safe on titanium, ceramics & other common implant materials
71DA, 71IPA, 71DE & 72DE Solvents Replacements:
PWR-4 Industrial Maintenance Cleaner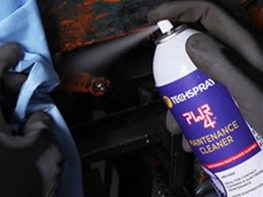 Powerful, nonflammable & cost effective cleaner that is a safer nPB replacement
PWR-4 Flux Remover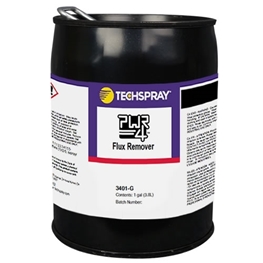 Powerful, non-flammable, cost effective flux removal -- safer nPB replacement
Why Techspray:
Techspray is an industry leader in precision cleaning solvents. We anticipate ever-changing requirements and prioritize product effectiveness and safety. As environmental regulations have changed, Techspray has led the way with innovative replacements for CFC and HCFC-based cleaners, including PWR-4™ high-performance solvent cleaners. Our products help companies transition to new chemistries without disruption to their processes.
Related Articles:
Vapor Degreaser Video Demo & Overview
Vapor Degreasing: The Quick Guide


Video:
Video of Vapor Degreasing Solvents